The Images below of Joe & Cor are clipped from the News Letter published by Al, K2UYH in New Jersy, thanks Al.
2 Hugh Losses to the World of EME, Joe, K1RGQ and Cor,VE7BBG, they will be remembered and never forgotten
Site will Die a natural Death in 2015.There are a few Hybrids Combiners/Splitters, both High and Low Power
Hybrids Couplers Remaining to be Sold........THERE ARE NO AMPLIFIERS AVAILABLE. The Only Items available on this SIte, are Versatile-2 PLL Boards, Encoder Boards, & Jupiter GPS Boards
THERE WILL BE NO ORDERERS FILLED FROM First of JUNE until OCTOBER of ANY YEAR unless the Weather is bad as it has been this year.
The Late Nora Brown, XYL of John, VE1LZ.
Nora Passed away Jan 2, 2012.
Ginny, The XYL of Jim, VE1AIA.
Ginny Passed away July 2008.
The Late Charlie Adams, VE1RG, or Chuck as he was well known as.
Chuck Passed Away July 10, 2010
The Late Wayne Mills, who Passed away Dec 24, 2011
Last but not least is my Brother who passed away in 2000
Picture of Two Great Friends, Jim Langly and John Brown
View this story of the relationship between
Canada and the USA
Items for sale
,
E-mail me from here is you wish
ARRL RF Designer package zip file.
GR-1236 Manual in PDF format. right click and save as, your choice, ~16Meg.
Email me if you find a problem, or have any question/suggestions
Great Audio and Video Software by AVS
GPS Z3801A Internal PSU Schematic images/Z3801A-PS-Schematic.jpg
1/
NEW CPLD PLL SYSTEM BOARD with Binary Selected Dividable Ratios, Completely New System for Versatile 1, 2 & 4.
2/JUPITER GPS & PLL SYSTEM USING VERSATILE-4 15Bit Binary CPLD
4/ Looking for a Transformer of any Kind, Peter DAHL Exists in Name Only, but lives on .
My Most used and Favorite Suppliers & Friends Below:
1/ DEMI, Steve & Sandy, Great VHF/UHF Equipment.
2/ RF Connection. Joel..Great Guy and will go out of his way, as will Steve & Sandy
3/ Big EME Signal & Friend, Dominique (HB9BBD) often used as a Beacon, and Excellent Pre-Amps
The W2IMU & Crawford Hill Technical Notes. Thanks to K1RQG for the Scanned Files.
RW3BP Very Weak Signal CW Software Zip Package and Documentation.
23cm Wave Guide Dish Feeds ( NO MORE ORDERS Folks, but have peak if you wish)
RW3BP Very Weak Signal CW Software Zip Package and Documentation.
W2IMU DUAL-MODE FEED HORN FOR X-BAND

There will be no more Dish Feeds available Folks, sorry.

I will however assist those who inquire, or ask for assistance, and will make individual machined components available for those who want them. Please contact me. Regards & Thanks, Darrell

Dual Tube 7289, 23cm Linear Amplifier, Hi Folks; There are NO more amplifiers, now or in the Foreseeable Future, sorry




Single Tube 7289 23cm Linear Amplifier, There are no more amplifiers, now or in the Foreseeable Future, sorry
Auto Tracking Systems
Canadian Amateur Radio Station VE1ALQ & VE9DW
Canadian Amateur Radio Station VE1ALQ & VE9DW
VE1XYL when allowed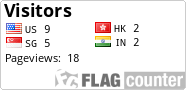 Installed Sept. 2010
Copy Write ©2002 ve1alq Designed using Dreamweaver 8